Blog > Post Time- 04:38 AM Post By - admin
A Road Trip to Winter Heavens in Canada – Drive the Powder Highway
The two provinces of Canada – Alberta and British Columbia (widely known as 'BC') – are best known for their heavenly skiing destinations featuring long stretches of snowy landscapes, mainly with ample amounts of deep powder, in all across the world. These two terrains have a plethora of resorts, including both the famous and not-so-famous ones, where you can enjoy good food, mineral springs bath, relaxing massage, lavish stay and a lot more with a bit of culture and shopping scenes around.
The powder highway passing through western Canada is your ultimate gateway to the best of winter delights in the country. No matter if you are traveling with your family, kids or friends, booking a campervan hire would be the best choice. So, are you ready for a 1000 mile long journey to some of the country most beautiful winter adventure places? Read on.
Here is a 7-day travel itinerary along the Powder highway for winter sports enthusiasts from all around the globe.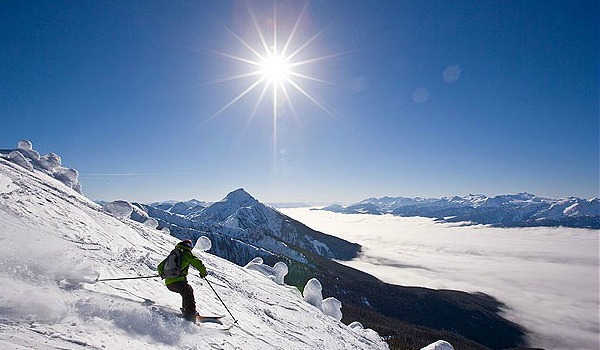 Day 1 : Castle Mountain Ski Resort
Pick up your campervan rental in Calgary and drive to Pincher Creek, which is located just 140 miles away from this Alberta city. It will not take you more than two and half hour to reach to Pincher Creek, home to skiing and wilderness resort. you may also stay at one of the campgrounds for a night-out in nearby area and enjoy winter weather under dark sky to the fullest.
Day 2 – Fernie Ski Resort
On second day of your road trip, drive your campervan on highway to the town of Fernie in BC. It is just 70 miles away from Pincher Creek, so it should not take more than an hour drive to reach the place. For powder enthusiasts, it is a must-ski place in Canada. It is home to 102 skiing trails, 5 alpine bowls with abundance fresh powder and many long runs. This skiing resort has runs for both newbies and pro skiers.
Day 3 : Nelson
Head down for a 196 mile long ride through the scenic Kootenay mountain range in central BC. The territory boasts of mild weather and great amount of untracked power in all seasons. Spare minimum 3-4 days to explore this terrain suitable for all types of skiers. Nelson is one of the best places in the country to polish up your skiing skills and you can also learn some new techniques at one of the high-base resorts here.
For tourists looking for some other activities to do while holidaying in the area can drive their van to Kokanee Glacier Provincial Park and enjoy ice climbing, snowshoeing, and snowmobiling. Don't miss out on visiting the Ainsworth Hot Springs located a few kms away in north of Balfour. Swim in the pool after a day spent with lots of physical activities. If not short on time, pay a visit to Whitewater Ski Resort 12miles southeast of Nelson for the best deeps, best bowls and best glades in the country.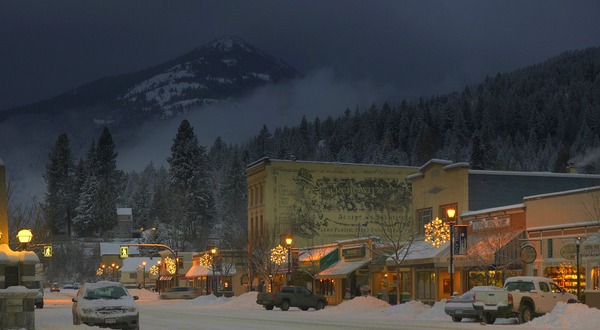 Day 5 – Salmo
It is an awesome skiing destination indeed! It has runs for skiers of all skill levels including novices.
Day 6 : Rossland
Continue driving west from Salmo and reach Rossland via Highway 3B. It is home to two picturesque mountain towns that has gifted the country with two gold medalist in Olympic ski racing.
Day 7: Revelstoke
Do you enjoy cross-country skiing experience? Drive your campervan to Revelstoke and spend a day or more exploring the spectacular slopes of powder mountains and trails in the area.
Dreaming for a perfect journey full of stunning winter adventure and fun? The powder highway has a lot more to explore and experience than what is stated here. Book your campervan rental Canada today!