Blog > Post Time- 07:41 AM Post By - admin
Adelaide for a Perfect Blend of Fun, Sports & Culture
Get set at your own pace with motorhome rentals in Adelaide, Australia
Thinking of holidays in Adelaide, Australia? It indeed is a great choice if you want to explore a nice set-off of sightseeing and adventure tours. Hiring a campervan is one of the best ways to explore this Australian city upon arrival. Continue reading this post before you start looking for campervan rental in Australia.
It never runs out of tourist attractions
Visitors to Adelaide never face the dearth of places to see and things to do. No matter if you are up for a romantic gateway, a fun-filled or a relax holiday break, a scenic road drive in a campervan is a great way to unwind yourself.
Rather than exploring only the within-city tourist attractions, it is strongly recommended to go off-the-beaten tracks and explore the hidden gems of the capital city of South Australia and its surroundings. The outback is home to many picturesque wine regions where along with fine quality wine you can also taste fabulous seafood dishes.
You want to know more?
The Barossa Valley is one of the hottest attractions for campers heading to South Australia. It is a matter of only an hour and a half drive from the city. The site is a popular wine region. Though not all wineries are accessible for visitors but a day trip to this magnificent region is worth experiencing in a lifetime!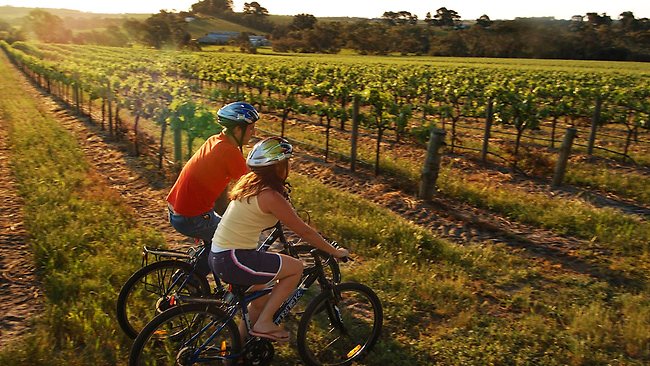 If you are holidaying with kids, you should not miss to pay a visit to the Adelaide Zoo. It is located in the North Adelaide area, and besides your campervan the place is easily accessible by bus, bike and car as well. Your kids will certainly go crazy while watching the animals.
For a scenic road trip, drive along the famous Cultural Boulevard and many gorgeous sights and landscapes will pass you by. One of the major attractions near the boulevard is the Anglican Holy Trinity Church. This is oldest church of the city, which is still flaunting its fading glory. Other notable attractions are the State Museum, War memorial, the Mortlock Library and Government House.
If not always, most of the time, driving campervan in itself is a wonderful experience that will surely leave you with a host of unforgettable memories.
How to find the best motorhome rental?
In this era of the internet, what else can be the best way to find your best fit in motorhome rental in Adelaide, Australia? Yes, resort to the internet and look for the agencies offering a great selection of motorhome at the most competitive rates. All you need to take care here is, rather than sealing the deal in the first few clicks, give some more time and do your homework in detail. Compare the price and additional services, if any, and read the terms and conditions before finalizing the deal. Make sure your motorhome rental package doesn't comprise of any hidden charge. Lastly, check the internet for the travel tips after hiring campervan.
So, what's stopping you now? Go searching and book your campervan in Adelaide today!