Campervan Ride from Sydney to Brisbane Is For Thrill Seekers
Worldwide known as the legendary Pacific Coast, the coastal stretch of Pacific Highway between two dynamic cities of Australia – Sydney and Brisbane – offers a perfect road trip to travellers looking for unforgettable campervan holidays in the country.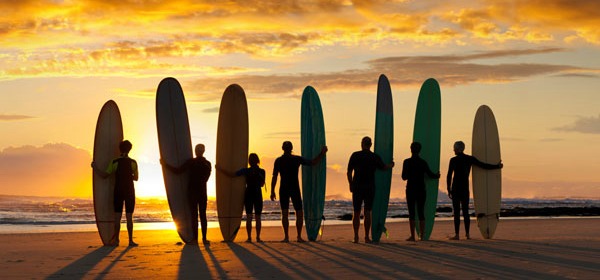 The spectacular beaches and charming towns are off the Pacific Highway. Just follow any brown tourist signage and you will come across the best of this breathtaking coastline. The itinerary follows the Pacific Ocean, and ranks as #1 national highway that covers around 1000 kilometres of country's best touristy drive.
To get started, book a campervan rental Sydney for a one-way trip or round-trip. Some of the best places to stop while traveling this pathway include the local cafes and pubs that come on your way to Brisbane. Not just you will get very reasonably priced meals, but you will also get a chance to mingle with the locals.
Estimated driving times of this campervan travel itinerary are as follows:
Sydney to Port Stephens – 2.30 hours
Port Stephens to Port Macquarie – 3hours and 30 mins
Port Macquarie to Coffs Harbour – 2 hours
Coffs Harbour to Byron Bay – 2 hours
Byron Bay to the Gold Coast – 1.5 hours
Gold Coast to Brisbane – 1 hour
Sydney to Port Stephens via F3 highway
Located north to Sydney, Port Stephens is a fabulous travel destination. It flaunts in style with pristine waters spread over 126,000 square meters of area, which is more than twice the size of Sydney Harbour, more than 26 spectacular golden-hue beaches, and magnificent national parks. If you want to explore a unique diversity of nature, this place is a must-see. You can also enjoy a pool of activities such as snorkeling, watching koalas in their own environment, relaxing on a beach, enjoying dolphin and whale watching, cruising the waters, and diving in marine parks.
Port Stephens to Port Macquarie via the Oxley Highway
If you are not short on time, go off the Pacific Highway at Bulahdelah and drive the coastal road. Pay a visit to the outstanding Myall lakes National Park and stunning Boomerang beaches. Return back on the highway drive towards Port Macquarie, a picturesque town with unspoiled beaches and some great restaurants, via the Oxley Highway turnoff. Port Macquarie is also nicknamed as the Koala Capital of Australia, so make sure you visit the Koala Hospital and Wildlife Park.
Port Macquarie to Coffs Harbour
Continue driving the coastal road from Port Macquarie. Crescent Head is home to a wonderful caravan park with cabins sighting the beach. Explore another hidden jewel named Stuarts Point and return back on the main highway to Coffs Harbour. Coffs is home to some fine beaches. Active travelers may try Whale watching at the Coffs Harbour Marina.
Coffs Harbour to Byron Bay
The major highlights of this road trip include Grafton town, Yamba village and Susan Island. Pay a visit to the surfing spot of Lennox Head, which is just a 20 minutes' drive from Byron Bay.
Byron Bay to the Gold Coast
Byron Bay is one of the most popular and iconic travel destinations of the country. It is surrounded by many splendid national parks and gorgeous beaches. Make a stop to Cape Byron and explore heart-stopping views of Mount Warning, Border Rangers and Tallow Beach.
Gold Coast to Brisbane
Drive your campervan along the beach road of Gold Coast on way to Southport and you will pass through some glamorous beaches including Palm Beach, Burleigh Heads, Mermaid Beach, Broadbeach and some popular Surfers' Paradise. The Marina Mirage at Southport is home to some great bars and restaurants.
So, when are you flying to Sydney? Book your campervan hire Sydney online and get set for an epic road trip!