Blog > Post Time- 05:24 AM Post By - admin
Go on a Motorhome Holiday Malaga, Spain
Certainly the stunning beaches located in the close vicinity of Costa del Sol have played significant role in making Malaga one of the most popular holiday spots in Spain, but this charming town has much more to offer than its spectacular coast and year-round sunshine.
Holiday Delights in Malaga
The capital of the Costa del Sol, Malaga features a great wealth of history in form of its historical ruins dotted all across the city. Originally founded by Phoenicians, the city has been once ruled by Greeks, Moorish, Romans and Carthaginians. So, you will find countless significant remnants throughout the province.
Today the second largest port and a bustling cosmopolitan city of Spain, Malaga is a commerce and culture hub of southern Spain. Marques de Larios, Plaza de la Constitución and Calle de Granada are shopping paradises with dynamic nightlife scenes in the city.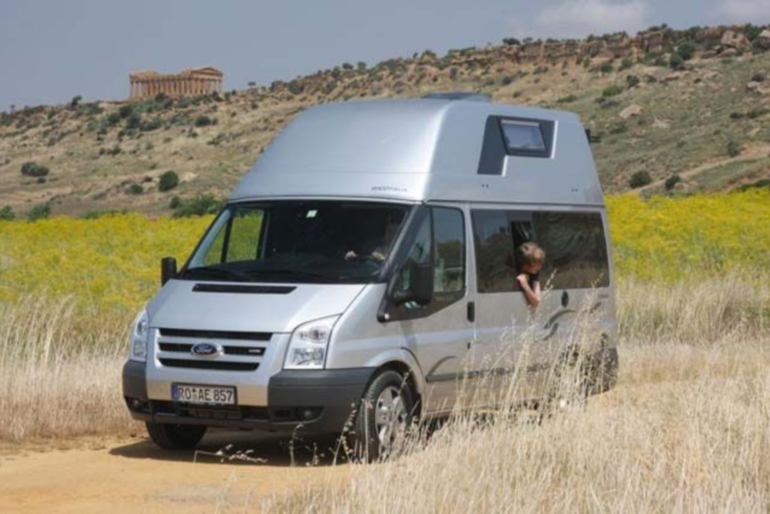 How a campervan holiday in Malaga makes a huge difference
If you are seeking a different and more exciting trip to Malaga and explore every corner of Southern Spanish in style and comfort, resort to motorhome hire in Malaga, Spain.
Booking a motorhome hire will put you at ultimate freedom and flexibility; you can go where you want to be and make a stop whenever you wish. In short, you can explore the tourist attractions of the province at your own pace by self-driving four wheels.
Malaga is surrounded by a myriad of natural, cultural and sports sites worth discovering; places where you can soak up the fascinating history of the region, swim in the coastal beauty, gaze at the glamorous mountains, explore other nearby cities from inside out, taste the local cuisines, and try outdoor sports in a great weather. The outdoor excursions facilitated by Malaga's province include climbing, surfing, kiting, MTB, kayaking, diving, horse riding, trekking, etc.
Another key benefit of hiring a campervan in Malaga and explore the whole region of Andalusia on independently is you can actually go far away from the trappings of your daily busy life.
By doing some research over the internet or taking help of a motorhome hiring services provider, you can design your itinerary on own such that it best suits your taste and interests.
To your great fortune, Andalusia region is home to the largest natural reserve of the country. It has 24 Nature Parks, 9 Biosphere Reserves and 2 National Parks, all with numerous wild life scenes.
Most of the campervan rental companies offer airport transfer facility as well as an alternative to book additional accessories or extras for your campervan such as a child seat, GPS device, etc.
Moreover, these motorhome companies (Autocaravan Express, Big Sky Motorhome, Enviro, Euromotorhome, Flamenco Campers, McRent, Pure Motorhomes & Motorhome Rental Spain) in Malaga provide you with a wide array of pick-up and drop-off locations to choose from. Whether you are going to travel with your entire family, a group of friend, or with your spouse alone, a campervan is like a small house equipped with all basic facilities to make you feel like at home far away from home.
You can have the essential kitchen stuff, Google maps, travel guides, chairs, etc. in your campervan. So, hurry up and book your campervan holidays in Malaga today.