Have Fun in Canada with Comfortable RV
The main reason to visit Canada is its Natural appeal – camping in backcountry, cooking in an open fire, relishing wonderful scenery spread across the landscapes and wildlife. Touring Canada in recreational vehicle is one of the country's booming tourism industries. Its popularity has driven some RV rental companies to make it most convenient way for those who want to travel long distance. Depending on the drop-off options provided by RV rental agencies, visitors need to pick up their destinations and travel route.
Since there are many reasons why travelers choose an RV for their travel, one of them is to save time and money. It also makes them free from the hassle of flights, rental cars and hotels. It also increases flexibility and mobility as travelers can bring their RVs anywhere – national parks and other major attractions too.
One of the top destinations for RV rentals is Calgary. Inspite of its cosmopolitan nature, the city still has the flavor of its country roots in the form of an annual 10-day celebration of boots and spurs. The festival is called the Calgary Stampede. The festival is held in every July, has the largest outdoor rodeo in the world and attracts over 1.2 million visitors. This festival can be a life time experience if you decide to rent an RV. It offers almost everything and anything to any sensitivity and sensibility – old-fashioned fun, the Western-themed parades or the rodeo itself. Almost all the hotels are full and therefore, renting an RV and staying at one of the city's RV parks can be a great fun.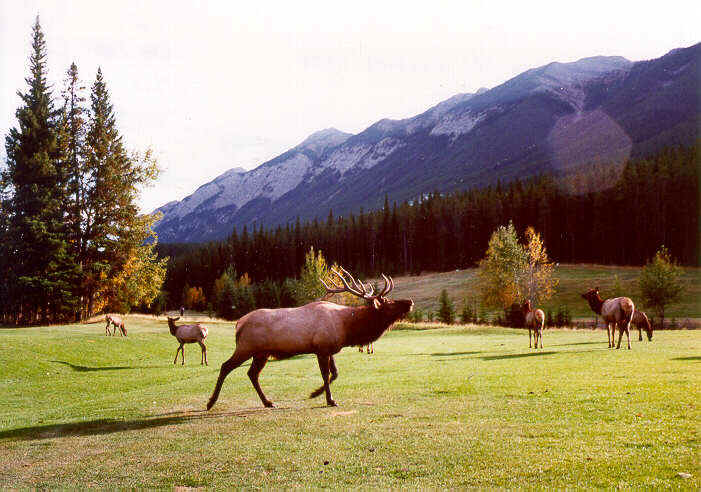 Banff National Park is yet another attraction for tourists. It is known as a summer vacation retreat and wintertime ski haven. Located less than two hours from Calgary, it has steep, deep valleys, unrestrained waterfalls, deep caves and peaks hovering around.
If you are the one who likes to dig deep into history and want to understand the present, Edmonton – the capital of Alberta, located 300 kilometers north of Calgary is the ideal place to visit. The Rutherford House is a must-visit place as it gives you the taste of Edwardian architecture and traditional British teas. It is a mansion built for Canada's first Premier in 1915. The Father Lacombe Chapel is the oldest building in Alberta. Built in 1861, the building has been the center of the French-speaking Metis settlement of St. Albert.
The tourists with ambitious plans sometimes want to explore the country from coast to coast. In this pursuit, some prefer to have a reckless journey while others want it at a slower pace. In any which ways, Well Gray Provincial Park is one of the most popular destinations for visitors to the west coast in British Columbia. It is located north of Kamloops on the Yellowhead Highway. Visitors can visit this park comfortably either from Vancouver or Calgary. Inspite of its easy accessibility and popularity, it offers a sublime sense of seclusion and comfort away from the typical urban city life. Tourists also need not to worry about campsite availability as even in the months of summer, travelers can find it very easy to get the adequate parking space for their RVs.