Blog > Post Time- 05:30 AM Post By - admin
Iceland Ring Road Trip – Unforgettable Experiences
No matter if you are visiting Iceland for the first time or you have been there before, if you want to travel around the most stunning of its national parks, glaciers, waterfalls, volcanoes and geothermal zones at your own pace, motorhome hire is the answer.
Plan an exciting 10-days journey along the Iceland Ring Road that will make you discover the most majestic of nature's beauty in the country. On this self-driving adventure, you will idle away the whole days passing by the city of Reykjavik, the Golden Circle, Vatnajokull National Park, magnificent Dettifoss Waterfall, charming towns of Husavik and Akure, and a lot more fascinating places.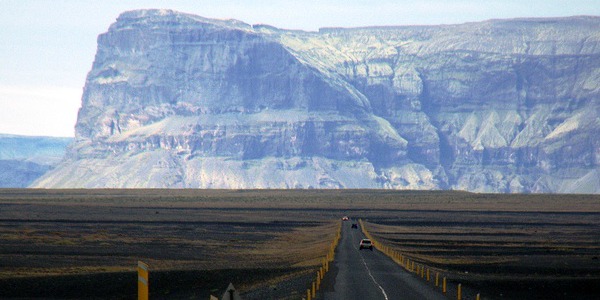 Find the best campervan or motorhome rental package with OnRoadCampervan and get set for this 10-day self-drive travel itinerary in Iceland.
Day 1 – Keflavik international airport
First and foremost, pick up your campervan at the Keflavik international airport and drive along the Reykjanes peninsula. Major highlights of this road trip include the wonderful lava fields, lava tubes, rifts and natural hot springs dotted all over the Peninsula. Continue driving towards Reykjavik, but don't miss to stop by the Blue Lagoon Spa. It is a very famous and distinctive place of its kind in the whole country. It's also a great place to discover your relationship with the nature, and feel relaxed and calm by breathing the fresh air.
Day 2 – The Golden Circle
Step back in time while at Thingvellir National Park, the ancient Icelandic parliament, and experience the incredible beauty of nature at the rift valley. Your next stop is the Great Geysir, a popular hot spring area.
Day 3 – South Coast
Have your brunch and drive your campervan to south east to the picturesque towns of Hella and Hvolsvollur. Saga Museum in Hvolsvollur is worth visiting. Follow your route to the jaw-dropping waterfalls of Seljalandsfoss and Skogafoss and explore some of the most beautiful nature's wonders of the country in its close surroundings. On the way, passthrough the village Vlk, Eldgjarhraun lava field, and the pretty village of Kirkjubaejarklaustur.
Day 4 – Jokulsarlon Glacier Lagoon
Depart from Kirkjubaejarklaustur and continue driving your four-wheels to Jokulsarlon glacier lagoon via Skeidararsandur. Active travellers can enjoy glacier hiking tour, boat tour and bushwalking on this 4th day of their epic journey.
Day 5 – The East Fjords
Drive north across the East Fjords after departing from the town of Hofn in Hornafjordur and feast your eyes with jaw-dropping historical places and natural places.
Day 6 – Myvatn
This enthralling journey continues along the national ring road till you reach Dettifoss, a heart-stopping waterfall. Stop by this mighty waterfall off the ring road and then follow your route to spectacular Lake Myvatn.
Day 7 – Husavik
spend your whole day exploring the surroundings of Lake Myvatn, soaking up its natural delights, and head down to the Husavik area.
Day 8 – Akureyri
Husavik makes you grab the opportunity to go on an exciting whale-watching tour before you drive your campervan to Akureyri, the capital of the North Iceland, via Godafoss Waterfall.
Day 9 – Reykjavik
The ninth day of this adventurous tour will take you to the striking Barnafoss waterfalls, Iceland´s largest natural hot spring, and Hvalfjordur fjord on way to Reykjavik.
Day 10 – Exploring the Capital
In line with your schedules and further travel plans, you can spend this last day traveling in and surrounding of Reykjavik,the capital city of Iceland. Enjoy a bath in a thermal pool, go for some final shopping or tuck into some delicious local dishes. And lastly, drop off your campervan at your supplier's depot.
So, when are you flying to Iceland? Book your campervan rental Iceland online well before you board the flight and enjoy a pleasant trip!
Happy Holidaying in Iceland!