Northland Campervan Rental Holiday New Zealand
The Northland side of New Zealand is more laidback and relaxed, owing to its sunny lifestyle due to the sub-tropical climate it receives. It has a lot to offer to those who love beaches, water sports, bays and islands, with this extensive coastline.
To get the whole feel of the northland region the more appropriate option is to go for campervan rental. It provides you with all the necessities you require along the way and also give you the freedom to explore places the way you want to.
The road following the northland is known as the Twin coast discovery highway, which is the main route people use to go around this area. Some highlights of the route are: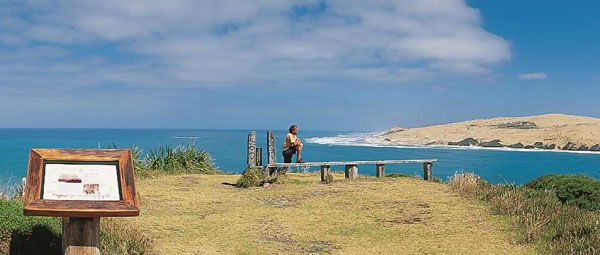 Waipoua forest: This one is for those who like to take a stroll into forests and explore. This forest is famous for its kauri trees and you will find the largest and the oldest of kauri trees here, the oldest of which is 2000 years old.
Hokianga Harbor: This is an apt spot for picnics and the view overlooking the harbor over the sand dunes is just amazing, especially during the evening hours. This can be a good place for you to relax for a little while.
Cape Reinga Lighthouse: One of the iconic spots along the Northland route, this lighthouse is something not to be missed. The view from it leaves you spellbound, as this is placed on the northernmost tip of NZ. It might be a bit of a task to get there, but it is definitely worth it.
Paihia: If you are into scuba diving, snorkeling, sailing and various other water sports (paddling, kayaking, etc), then Paihia is the place which offers all in one. One of the main attractions of the place is that you can swim with the dolphins here, which is a lifetime experience.
Whangarei Falls: When you cross through the Whangarei region, you should check out these spectacular falls with blankets of water cascades. You can walk to the bottom of the falls and go for a little swim there as well.
Hundertwasser toilets: These toilets are a popular tourist spot in the small town of kawakawa, which have been developed by a star architect. This might be one of the most stylish and artistic toilets you may ever come across, so be sure to check it out.
You would also come across a variety of seafood restaurants and vineyards along the way, so do not forget to cherish the local delicacies to the fullest. There are many other bays, islands and parks which you will come across on the route, so plan your days accordingly.
To make this one of the most memorable trips ever, without further delay you may want to book motorhome hire for Northland holiday in New Zealand.