Road Tripping Heritage Highway – Tasmania
A road trip along the Midland heritage highway, which is the first main road on the island state of Australia connecting Hobart and Launceston, will bring you close to the enchanting colonial history of Tasmania. The drive takes you to some charming towns that have been servicing farmers and graziers on the island since 19th century.
The longer you drive along the midland highway, the further you explore the great history of the Tasmanian region. Past is always alive here! Don't forget to follow footsteps of some not-so-known bushrangers. We recommend booking a campervan rental in Tasmania to explore everything this historical tour has on offer.
With a campervan rental, you can stop and go off road to wander around those historic towns; take a stroll on their serene streets; go watching or buying arts and antiques; or simply listen to the countryside music while inhaling the fresh aroma of bread baking.
Without further ado, let's begin with the travel itinerary of this epic Tasmanian drive.
Road Trip: Launceston to Hobart
Time: Depends on you
Route: Midland Highway
Launceston > Evandale > Longford > Campbell Town (66Km)
Start off your campervan holiday at Launceston and head down to Evandale, a picturesque colonial town that is home to Georgian buildings of 19th century. While here, pay a visit to the Tasmanian Gourmet Sauce Company.
You can make a stop at Longford for some food and go on a short drive to Brickendon Estate; it is a working farm dating back to 1820. Try feeding farm animals with your hands. And take a stroll by the gardens.
Not too far from the Brickendon is Woolmers Estate; the National Rose Garden here is worth a visit. Next, you may continue driving your four-wheel to Campbell Town – the town with more than 100 houses dating back a century. It is truly the historical crown jewel of Tasmanian state of Australia. Post your dinner, enjoy a slow-paced walk along the Elizabeth River. Red Bridge you will see here is made using a million of manually made bricks in 1838.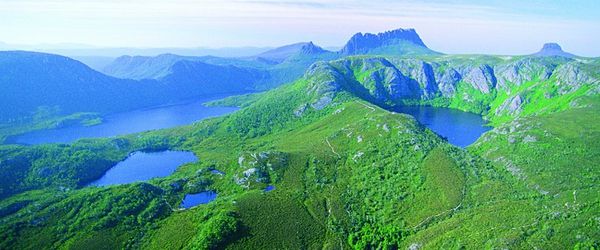 Campbell Town > Ross > Oatlands > Bothwell >Kempton > Hobart (131 km)
Before you leave the Campbell Town, pay a visit to the Ross Village where you can enjoy walking under giant English elms on the main streets, and the site of the female prison. To those not aware, Ross is a wool growing hub of the state. You will find a good number of bakeries, cafes and a pub here.
Drive about 30 minutes in south from Ross and you reach Oatlands. The Blackman's River Bridge, built in 1848, en route is the oldest wooden span bridge of its kind in the country. While in Oatlands, you will see a huge bunch of colonial-era sandstone buildings in its intact rural environment.
Continue driving to Bothwell, located off the main highway, where you will get a chance to see the oldest golf course of the entire Southern Hemisphere. Get your campervan back on the main highway and go exploring the small historical town of Kempton, home to a wide array of colonial buildings, cottages, shops, churches, coaching inns and taverns all in one area.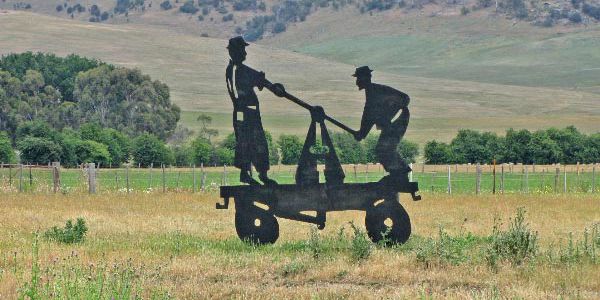 As you drive past Mangalore and Bagdad, you will see spectacular beauty of ancient homes alongside the road. They are a great example of colonial architecture. Next, continue driving to Hobart, the Tasmanian Capital.
The entire 200km long journey can be finished in 1 day as well, but we recommend spending minimum 2 days to soak up its splendid history at own pace. With campervan hire in Australia, it is always you who design your travel itinerary, stops and places to see!
Happy holidaying in Tasmania!