Route 66 RV Rental Road Trip
Dreaming for a spectacular and enthralling American road trip this year? Route 66 driving you from Chicago to Los Angeles is worth putting in your travel bucket list of this new year 2015. Probably no other highway in the country has been solemnized in film, song and in the web world.
This particular itinerary involves a long stretch of 2448 miles taking you by many freeways. Most of the travellers prefer to book campervan rental to drive across this scenic highway. The time you will need to finish off this exciting road trip depends on how much time you will spend going off the road, exploring the stop-over destinations en-route, and the pace you will drive at.
Now without further ado, let's dig up into a recommended 2-week itinerary of route 66 that will take you through all the major highlights of this scenic journey.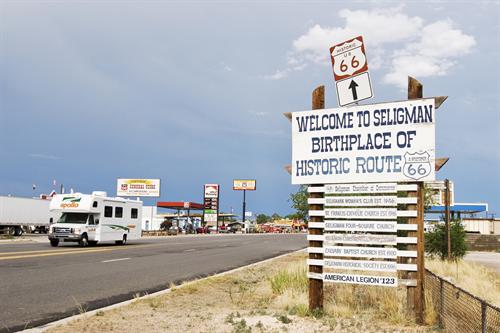 Get on your wheels from Chicago
Go to your motorhome rental depot in Chicago to get aboard your four-wheels and begin your journey towards the Illinois farmland and green rolling hills of St. Louis. Stay here overnight and next day morning, continue driving towards Springfield; during this drive, you will come to see many historical relics of the legendary Route 66.
Spare time to visit the Crazy Dog drive-in; it is the home town of the original corn dog. You may stop here for a night to unwind yourself before you start driving to Tulsa and Oklahoma City on the next day. Oklahoma Route 66 Museum is worth a visit too.
Now what falls next in your route 66 itinerary are Amarillo, Albuquerque, and Santa Fe, which is an interesting place to experience a ride in an aerial tramway. Active travellers may also enjoy hot air ballooning or go on mountain climbing tour along the Turquoise trail route.
Swim into the natural delights at the Petrified Forest National Park
When you return back on the highway, head down to the Petrified Forest National Park which is home to a large number of petrified trees planted across a huge area of about thousands of acres. Next day, the major highlight of the drive is the magnificent Grand Canyon National Park. Reach this stop-over destination through Navajo Indian Country.
Don't happen to visit the Grand Canyon National Park with scarcity of time. The place is incredibly beautiful with a host of excursions on offer. You can enjoy activities like hiking, bird watching, helicopter ride and sightseeing. Find a good campground for a night halt. The place is one of the must-see destinations for the travel enthusiasts and nature lovers of the whole world.
Drive your way to Vegas – the sin city!
After exploring every possible corner of the iconic Grand Canyon, get back on the route 66 and drive off to Las Vegas. It is the city that never sleeps. While there, enjoy a live show, try playing in casino and of course enjoy partying till the wee hours of the morning. Gourmands can search for some best food corners in the city. But folks, make sure you drop off your campervan in its depot if you planned for a one-way road trip.
So, when have you planned to escape to route 66 campervan holidays? Book your motorhome rental well before you plan to hit the road!