The Black Forest Road Trip in Germany
A quick glance at some facts
This 60 kilometer long stretch is found in the Northern Black Forest between Freudenstadt and Baden-Baden. The Black Forest High Road has always been rewarded as the most beautiful route for self-driving tours in Germany. And a campervan hire makes a right choice to channel your adrenaline rush.
Pronounced as the Schwarzwald in German, the Black Forest derives its name from huge dark evergreens which is home to cuckoo clock, cherry gateaux, charming farm fields, magnificent hills and traditional garb. Lake Mummelsee, the Lothar Path and the Bühlerhöhe's wilderness route are the major highlights of this road trip.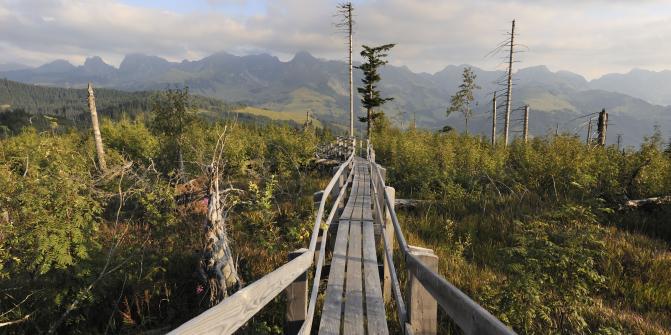 Top attractions of Black Forest
Have you heard of the Hansel and Gretel story? Well yes, the duo found the wicked witch in Black Forest. The itinerary is dotted with a wide array of spectacular hills, rivers, valleys and forests from the charming town of Baden-Baden to the Swiss border, and from Rhine Valley to Lake Constance. Walk off the road to explore some breathtaking countryside views.
Skiers or those wishing for a first-time skiing experience will feel blissful when arrived in Black Forest during winter days. Simply put, the Black Forest road trip is for travelers seeking some real adventure, fun and thrill while holidaying in Germany. And a motorhome rental from a reliable supplier will help you make your journey lifetime memorable.
Regardless of the direction you walk in while in the Black forest, it's all a fairy-tale world! Towering mountains, timbered small villages and a large bunch of scattered valleys all together portray a splendid beauty of the nature in the Black Forest. The landscapes here are devoid of time since they exist.
While on the road, get ready to breathe in fresh, cool air; sightsee some of the nature's most beautiful attractions; and enjoy excursions like skiing, hiking, boating, fishing, kayaking and bushwalking in the forest. Foodies will find a lot more to tuck into besides gateau. So, whether you are an adventure soul, a foodie, a nature lover or a luxury traveler who just want to be pampered, the Black forest road trip has something for everyone!
How long you should take to finish the drive
Two nights are ample time to finish this road trip and explore its most popular spots, says an expert. Drive at your own pace once you begin at Freudenstadt. Freiburg, Staufen, Munstertal, Badenweiler, Hinterzarten, Triberg, Wolfach and Hochstrasse are some most visited cities en route. If not short on time, pay a visit to the new opera house of Baden-Baden while there.
Book your campervan TODAY
Hiring a campervan of your choice will make it easier and more comfortable to visit the different places of your interest at your pace. What's more, you can book your motorhome rental Germany at the most affordable rates online on our website.
We have a large number of depot dotted all across the country, giving you ample choices to choose your pick-up and departure depots. We recommend you to book your campervan rental in Frankfurt or Baden-Baden to explore all the famous touristy spots of Black Forest hassle-free.