The Perfect 10-Day Itinerary for Australia's Golden Outback
Home to some of the most popular and best value outback scenes, Australia offers a myriad of exciting things to see and do. Filled with the touristy delights of all types and tastes, this magnificent Oceania country is exotic, modern yet historic at the same time.
For travel enthusiasts who want to explore the outback and ultimate wilderness in Australia, here is a perfect 10 day road trip from Perth to Cairns. Campervan hire is the best way to drive the most stunning of outback of the country.
Day 1: Perth to Merredin
The major highlight of this 262km long journey that takes about 3.5 hours to reach the enroute destination include the residues of the Meckering earthquake in the Memorial Park.
Day 2: Merredin to Kalgoorlie
Hit the road again and drive your campervan onward to Kalgoorlie, located about 339 km away from Merredin. Enjoy breathtaking countryside views from the hilltop, and make a stopover at Karalee Rocks which is about 50km before Southern Cross. If not short on time, pay a visit to the Goldfields Exhibition Museum in Coolgardie.
Day 3: Kalgoorlie
Spare a day to visit some popular tourist attractions of the place including Hammond Park, the Goldfields Museum, Town Hall, Hay Street district, Boulder, and Hannan's North Tourist Mine.
Day 4: Kalgoorlie to Antony Gormley Sculptures
Take the Golden Quest Discovery Trail to visit world's popular Inside exhibit showcasing the incredibly beautiful Antony Gormley Sculptures situated at Lake Ballard covering a huge area of 10 square kilometre of salt lake. The journey will take about 4 hours. Then head down to Leonora, where you can spend great time exploring the historic Gwalia Precinct – it's a ghost town! Don't forget to make a stop at Hoover House; it is built by Herbert Hoover who was 31st president of the great united states of America.
Day 5: Leonora to Tjukayirla Roadhouse via Laverton
Set off for your journey in the early morning and visit the once renowned Mt Windarra Nickel Mine off the Golden Quest Discovery Trail. Make sure you carry your food supplies from Laverton before departing for this 425km long journey onward to the Tjukayirla Roadhouse.
Day 6: Tjukayirla Roadhouse to Warakurna
Here is when you step back in time and see the real outback of Australia. Adventure travellers shall set themselves ready to drive on the unsealed roads for the entire day, about 6 hours of journey, on the 6th day of the tour. And you can't afford to skip visiting the Warburton Cultural Centre.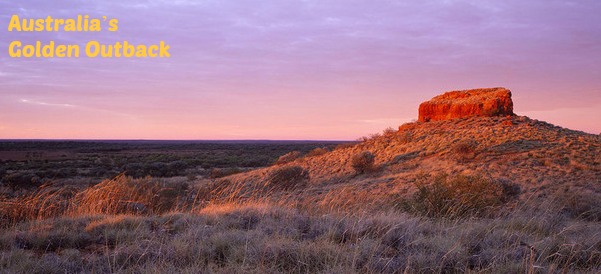 Day 7: Warakurna to Uluru
If you are not aware, Uluru, also known as Ayers Rock, is the capital of outback Australia. This place sees a huge number of travellers every year. And this it should not surprise you that you will start witnessing sealed road as you go closer to Ayers Rock. While on the way, stop by the Giles Weather Stations and Pettermann Range.
Day 8: Uluru and Kata Tjuta
Yes, spend an entire day exploring the natural wonders and historical jewels of Uluru and Kata Tjuta.
Day 9: Uluru to Alice Springs
The place is a must-see for its awe-inspiring views of red desert both at sunrise and sunset. Alice Springs Desert Park and the Alice Springs Reptile Centre are also worth a visit. For a bird eye view of the place, enjoy hot air ballooning upon arrival.
Day 10 to 15: Alice Springs to Cairns
Drive you way onward to Cairns. Enjoy your journey while on the road by stopping where and when you want. On road drive from Alice Springs to Cairns will take 4-5 days (2,418 km) with self drive vehicle.
And this is why hiring campervan in Australia is the ultimate way for exploring the crown jewel places of the country at your own pace, your own way!