Vacationing in New South Wales?
This 6 days and 5 nights epic tour begins in Sydney, the capital of NSW (New South Wales) and ends in Jervis Bay covering the touristy delights of Canberra region. Some major highlights of this 717 km long journey includes stunning native wildlife scenes, magnificent shoreline, adorable cultural attractions, beautiful wineries, great foodie delights and spectacular national parks.
So folks, get on your wheels for this unforgettable, enthralling road trip in NSW of Australia.
Day 1: Sydney – Southern Highlands
Board in your campervan hire Sydney and drive west towards the magnificent Southern Highlands, which is quite popular for its colorful gardens, diversity of landscapes, laid-back pursuits, and great historical heritage. Continue driving your van towards Fitzroy Falls in Morton National Park, or you may plan a detour to the scenic Kangaroo Valley.
Don't miss to visit the world heritage listed berry farm in the Southern Highlands, where you can buy fresh, delicious jams, pies, and even handpick berries. Move ahead towards the historic Goulburn, the first inland city of the country that will make you indulge in your senses with its wonderful weather, great wines and charm of country cooking. Make sure you pay a visit to an old winery before driving your van to the capital of Canberra.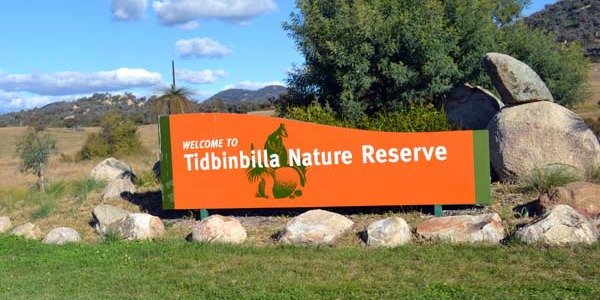 Day 2: Canberra
Begin your day by wandering in the sky while in the capital city of Canberra. Then enjoy your breakfast with a glass of champagne in a hand and explore some of the most iconic tourist attractions of the country such as the National Museum of Australia, the Australia War Memorial, and the Parliament House of Australia and Questacon.
You may idle away noon by trying your hand at one of the native kitchen. Or enjoy outdoor excursions such as cruising, paddle-boating, kayaking and sightseeing. For evening, head out your way to Tidbinbilla, located 45 minute drive away from the city, a place where you can see native Australian wildlife species playing in a breathtaking natural settlement. Make sure you treat your taste buds with the high quality wines and tapas while in Canberra.
Day 3 – Canberra and Region
Drive your campervan along the picturesque Barton Highway for about half an hour and you will reach the Murrumbateman region, a place home to jaw-dropping wineries, bustling local cafes and restaurants, and to the makers of local cheese and chocolate. However, if you want to see the best of the region has on offer, head down to the Poachers Way flaunting a perfect collection of winemakers, art, craft, food and business. The region has many more pleasant surprises in store for you! Crack the best campervan hire Sydney deal today!
Day 4: Canberra – Bateman's Bay
This 2 hour long journey would make you pass by some eye-popping collection of wood art, gourmands' temples, wonderful historical sites, quint villages, and enthralling wildlife habitats.
Day 5: Jervis Bay
Take a road trip on the Prince Highway to River Road off the coast and explore natural attractions like a berry farm, and charming coastal towns on your way to Jervis Bay. Major highlights of this route include the coastal and hinterland national parks, and the world's whitest beach – Hymas beach.
Day 6: Jervis Bay – Sydney
Start out your last day of this epic tour by traveling north along the dazzling Grand Pacific Drive and soak up some of the most scenic scenes of the nature in New South Wales. On your way to Sydney via Wollongong, enjoy spare time activities like fishing, cycling, boating, bushwalking, and surfing. Don't forget to make a stop at the marvelous Royal National Park before returning your campervan to a Sydney depot.
Happy Holidaying!