Blog > Post Time- 12:58 PM Post By - admin
West MacDonnell Ranges – A Journey You Will Never Forget
Most of the people living in Australia crave for a desire to visit the Red Centre at least once in a lifetime, still many of them doesn't make it come true till they retire. However, it is strongly recommended that you explore the hotspot of fun and adventure – 200 km long West MacDonnell Ranges before you get too old.
The Travel stereotypes
One of the major highlights of the West MacDonnell Ranges lies in the swimming in the picturesque gorges. If you enjoy swimming in natural pools, you must dive into Ellery Creek Big Hole and Ormiston Gorge. The best time for an exciting bike ride on the Simpson Gap bike path is between April and October, i.e. in cooler days.
No matter how fit you are, it is wise to avoid visiting this place during summer. While driving on the path, spare some time for picnicking and sightseeing. If you keep an eye out, you will get a chance to see lizards and wallabies along your way. Adventure travellers may also plan a round-trip from Alice Springs.
4wd hire Alice Springs is also a great alternative to explore the most beautiful and unseen spots of the region at your own pace. The campervan company you choose can suggest you with the popular travel itineraries.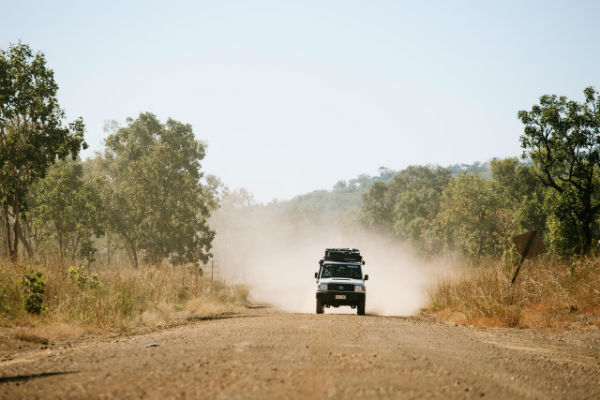 The Young and Fit Travellers
There are many motorhome rental companies in Northern territory of Australia having pick-up and drop-off depots in Alice Springs. They can also help you design a travel itinerary that best reflect your interests and taste. The best time to the year to visit the place is between June and August.
4wd rental Alice Springs is a best alternative to explore this rugged terrain and the fascinating outback of the Australian continent in the coolest and most comfortable way possible. Roads are in good condition with signposts placed throughout the trails. Dive into excursions like mountain climbing, biking and hiking upon your arrival.
The Nature Lovers
The 3 km long stretch to the west of Alice Springs, known as the Dolomite walk, is perfect to sample the best of the Larapinta Trail. Enjoy leisure activities like swimming, bird watching and camping. And not to miss the once-in-a-lifetime kind of experience of resting in the shadow of one of the region's most spectacular waterholes.
If you are short on time or if you don't want to go beyond the town, pay a visit to Alice Springs Desert Park that makes a perfect showcase of the rich flora and fauna of central Australia. As you pass by the 3 different ecosystems – woodland, sand country and desert rivers.
Go camping!
You will find a myriad of accommodation options while in Alice Springs, but if you want to make your tour more enjoyable, unique and economical then hire a 4wd and stay at one of the nearby campsites located close to the town. Your 4wd rental company in Alice Spring can also guide you to campsites located in the close vicinity.
So when are you planning to visit Alice Springs? Book your 4wd hire in Alice Springs online for a hassle-free holiday experience.